FUNDED BY OUR SUPPORTERS
Born in the gym,
Funded by athletes
CORRO Fit is designed to increase core strength! After numerous design iterations with manufacturers and continuous testing and feedback by fitness experts, the first CORRO Fit ab roller was born.
After getting more approval and demand from fitness pros, we decided to share our product and vision with the Kickstarter Community. We were fully funded on Kickstarter within a few days!!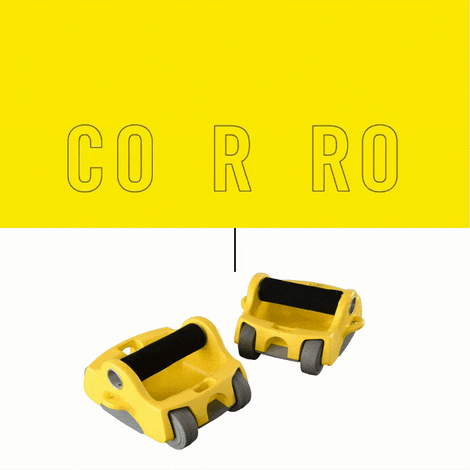 What CORRO
Stands For?
The evolution of the ab roll-out has become a reality. But first, let us start with how we came up with our name!
CO = Core
Because our product targets your core.
R = Resistance
Because you can add resistance to your workout!
RO = Rollouts
The product rolls and is definitely bound to amke your core burn!
Core Resistance
Roll-Outs
With the sole aim of revolutionizing one of the fitness industries most iconic products, CORRO is making some big changes!

CORRO is redefining traditional fitness products!
We believe in training smarter.
We believe in result-driven workouts.
We believe in total-body power, strength and flexibility.

That is why we created CORRO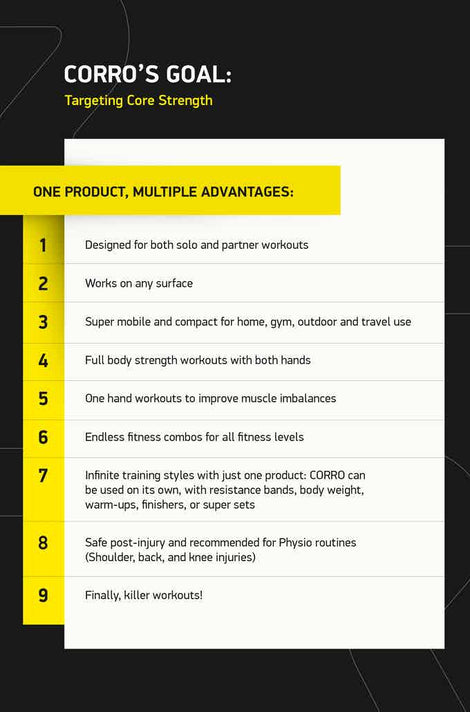 What Clients Say ?

"CORRO is simply ingenious for people on the go. You can seriously add a fire session to your day anywhere you are. I also love how you can control how intense or versatile you want the workout to be. My personal favorite are the core workouts with CORRO!."
Farheen Mahfuz
Model

"In my opinion CORRO is an excellent and innovative product. Whether you are new to fitness lifestyle or a seasoned athlete, there is something for everyone. You can build workouts that will suit your fitness level. And a must-have in your travel suitcase. "
Yulia Gorlov
Fitness Model

"I felt this was a great ab workout, not easy! It really worked my entire abdomen, i felt the burn!."
Amanda Taylor
Personal Trainer